CENSUS FIGURES RAISE CONCERNS OF ETHNIC SEGREGATION IN IRISH SCHOOLS
The high concentration of immigrant children in a comparatively small number of primary schools has led to warnings about segregation developing in the education system.
Four out of five children from immigrant backgrounds were concentrated in 23 per cent of the State's primary schools, the annual school census for 2013-14 shows.
In 20 schools, more than two-thirds of pupils were recorded as being of a non-Irish background.
For more on this stroy please click on the link: http://www.irishtimes.com/news/education/census-figures-raise-concerns-of-ethnic-segregation-in-schools-1.2114559
BACK TO WORK FAMILY DIVIDEND SCHEME APPLICATION NOW OPEN - (BTWFD)

  Scheme worth more than €4,600 over two years for family of two children where parent returns to work!


The Tánaiste and Minister for Social Protection, Joan Burton, T.D., has today (7th January 2015) confirmed that Intreo Offices have this week begun
accepting applications for the new Back to Work Family Dividend (BTWFD) scheme – a crucial financial support to help jobseekers with families to
return to work. Under the BTWFD scheme, jobseekers returning to work will retain the element of the welfare payment which they receive for their children.


Currently, those in receipt of jobseeker or one-parent family payments receive an additional increase of €29.80 per week for each child they have,
a payment known as a Qualified Child Increase. Under the Back to Work Family Dividend scheme, these jobseekers will retain that payment of €29.80
a week for each child (subject to a maximum of 4 children) in full for the first year in employment, and will retain half the payment – or €14.90 per
child - for the second year in employment subject to the family remaining outside of the welfare system (with the exception of Child Benefit or the
Family Income Supplement).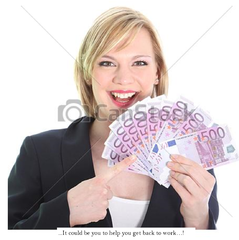 This means that over the two years, a family with one child will receive additional support of €2,324 to supplement wages. A family with two
children will receive €4,649, those with three children will get €6,973, while those with four or more will get €9,298.

The Tánaiste said: "The Back to Work Family Dividend Scheme provides further supports for lone parent and long-term unemployed families to
assist them avail of an employment or self-employment opportunity. The BTWFD is a targeted additional support to assist families move from welfare to work.
Latest News
Upcoming Events