NCP ANNUAL REPORT 2013
09 October 2014
---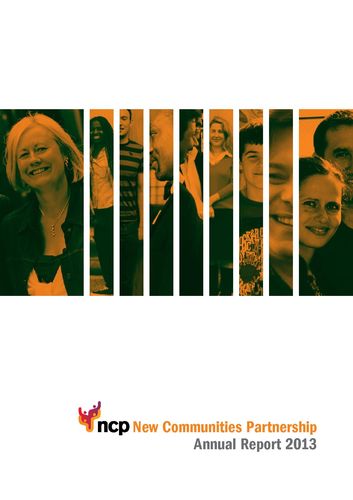 Before the year starts it is overwhelming considering the number of things to do and the challenegs to accomplishing them. But as we reflect now on 2013, we see another productive year in which NCP achieved and progressed with our strategic objectives, as set out in this report. NCP's Citizenship Application Support Service (CASS) significantly expanded in 2013 as it opened a new full-time drop-in centre in Dublin and established 3 new outreach clinics in Citizen Information Centres in Dublin.

2013 also saw the creation of our new Migrant Family Support Service (MFSS), a confidential service delivering supports and advocacy services to migrant families, who are experiencing child protection interventions.
Our working relations with the four local authorities in Dublin were ongoing in 2013 including working together on the European Intercultural Cities Conference and the EUROCITIES Mentoring Project on Integration.

However, NCP also faced challenges in 2013 as we continued to seek support to deliver on pressing problems facing ethnic minorities. We witnessed the reduction of small grants to ethnic-led organisations which led to the
closure of many organisations and, as a result, caused an increased reliance on the resources of NCP.
NCP's telephone information lines, website and drop-in clinics around the country all provided support and information to thousands of immigrants in 2013.