Afghan Community and Cultural Association Of Ireland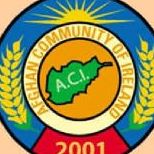 The Afghan Community and Cultural Association of Ireland, which was founded in 2001, is one of NCP's earliest member groups. It works to promote positive integration and inclusion of the Afghan people in Ireland and to support all Afghans living in Ireland.
The mission of the Afghan Community of Ireland is multifaceted. It aims:
To be active in cultural exchange nationally and internationally
To act on behalf of Afghans living in Ireland
To assist refugees and asylum seekers
To establish cultural links with all appropriate organisations in Ireland and abroad
To publish materials relating to the Afghan culture in Irish society
To be active in integration drives and activities
About the Afghan Community's Chairperson and Published Materials
Sharing the history and culture of Afghanistan and its people is of great importance to the chairperson of the Afghan Community of Ireland, Nasruddin Saljuqi. Mr. Saljuqi, who studied literature at Kabul University, is the author of several about Afghan history, culture and Afghani people. Ten of these books were prepared in Ireland and Iran and have been published in English and Persian. Two of his books were published in English and launched in Dublin. These are:
Mr. Saljuqi has also worked as a translator for other texts about Afghanistan, including Music of Afghanistan: Professional Musicians in the city of Herat, a work compiled by Professor John Baily and translated and footnoted in Persian by Mr. Saljuqi. 
Mr. Saljuqi has also been a featured contributor and speaker at universities, discussing Afghanistan history, culture, and arts. If you would like to invite Mr. Saljuqi to speak at your event or educational institute, please contact him through the Afghan Community of Ireland email address: afgcommunity@hotmail.com. 
Get in Touch
The Afghan Community of Ireland is open to Afghani people across Ireland who wish to join. It is also interested in hearing from other groups or in speaking to the media about Afghan culture, music, history and people. 
You can contact the organisation by email at afgcommunity@hotmail.com; by phone on (085) 711 8340 or (01) 844 7485; on their website at nasrudinsaljoqi.tripod.com or on Facebook at www.facebook.com/Afghan-Community-of-Ireland-279683322091660. 
If you would like to get in touch with Nasruddin Saljuqi, you can find him on LinkedIn and Instagram.