Association of Tanzanians in Ireland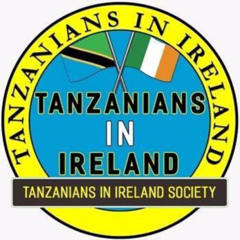 The Association of Tanzanians in Ireland (ATAI) is an organisation that seeks to provide community and support for Tanzanians living in Ireland and to promotes the Tanzanian culture. 
ATAI is a vibrant society of Tanzanian diaspora in Ireland with the following objectives:
To welcome, assist and provide support to Tanzanians arriving and living in Ireland.
To unite Tanzanian diaspora in Ireland to promote friendship, goodwill and exchange of ideas and culture among themselves and with the Irish and all communities of nations living in Ireland.
To strengthen the participation of Tanzanian diaspora in social, communal and economic activities in Ireland.
To assist and support Tanzanians to take proactive roles and make their contribution in social, political, cultural and economic development programs for Tanzania, Ireland and Europe.
To create links with other national community associations with the view of promoting and celebrating cultural diversity in Ireland. 
With other African national communities, the association works to support and promote programmes that strengthen the role and leadership of African diaspora in Ireland.
To act as a resource centre for information on Tanzania in Ireland
To celebrate Tanzania's important national events in Ireland.
To organise social, cultural and political forums for Tanzanians and friends of Tanzania in Ireland.
To establish and link Tanzanians living in Ireland with nearby Tanzania diplomatic missions, the Tanzanian government, non-governmental organisations and other associations of Tanzanian diaspora.
If you would like to get in touch with the ATAI -- whether to join as a member, to collaborate, or to learn more about Tanzanians in Ireland -- you can email directly to tanzaniansinireland@gmail.com.
You can also find the group on Facebook at www.facebook.com/TanzaniansInIreland.