Congolese Chamber of Commerce Ireland (CCCIRL)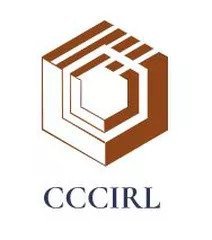 The Congolese Chamber of Commerce in Ireland (CCCIRL) is on its way to becoming part of a leadership Network in Ireland as well as in the Democratic Republic of Congo (DR Congo or DRC for short).
CCCIRL's VISION
CCIRL's vision is:
to facilitate a large network of Irish-Congolese businesses in Ireland
that Irish-Congolese businesses will be renowned for their know-how, quality and execution
to build a bridge between Ireland and the DRC
CCCIRL's MISSION
CCCIRL's mission is:
to promote the interests of the Irish-Congolese community in Ireland
to be the first choice for strategic support for Irish businesses investing in the DRC
The CCCIRL was founded in January 2019 by Fiston P. Kiangata, as the founder of Congolese origin with other Congolese entrepreneurs who have found in their community a strong desire to have a structure meeting their needs; to consult and interact with professionals, business people, entrepreneurs, self-employed workers, and community leaders.
A non-partisan and non-profit organization, the Congolese Chamber of Commerce in Ireland is a network of Irish Congolese professionals, entrepreneurs, self-employed of Congolese origin.
Get in touch with CCCIRL
For more information about the Congolese Chamber of Commerce in Ireland, visit www.cccirl.com. You can also find the CCIRL on Twitter (@cccirl), on Linkedin (click: https://www.linkedin.com/in/cccirl-ireland-552467186/ent, and Facebook (see: https://facebook.com/groups/197217583624337).
If you would like to contact the CCCIRL directly, go to: https://www.cccirl.com/contact or phone Founder and President Fiston Kiangata on (089) 985 8935.