Igbo Union Cork Ireland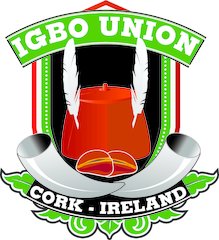 Igbo Union Cork Ireland is a charitable, non-profit social-cultural organisation based in Cork, Ireland. Founded in 2006, the Igbo Union works to facilitate integration and social inclusion of the Igbo community (of Nigeria), as well as the wider immigrant community, in Ireland.
The Igbo Union, as a social-cultural organisation, always works to promote and celebrate African culture (including Igbo culture, folklore and tradition) in Cork, Ireland, and beyond. The organisation exists to serve the community with activities and events designed to foster integration, multiculturalism and social inclusion, and to build a better tomorrow for all the inhabitants of the community by showcasing the rich African culture in Ireland.
The Igbo Union acquired charitable status in February 2019. 
Get in touch
Though based in Cork, the organisation is open to new members living across Ireland. It is also open to working with other community groups and is interested in hearing from members of the media.
You can contact the organisation in a number of ways: through their website at igbounioncorkireland.org; on Facebook at www.facebook.com/igbocork; on Twitter at twitter.com/IgboUnionCorkIR; on LinkedIn at www.linkedin.com/in/igbo-igbounioncork-78a999170; or on Instagram at www.instagram.com/igbounioncork6671. 
Alternatively, you can email directly at igbounioncorkchapter1@gmail.com or phone (083) 047 3229.