Irish Mauritian Community (IMC)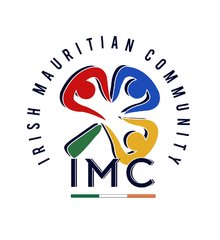 The Irish Mauritian Community (IMC for short) is a group that was set up in 2014. It works to represent and connect people from Mauritius who are living in Ireland.
Though IMC was originally set up to gather Mauritians living in Ireland, its work has expanded. The group still works to bring the Mauritian community in Ireland together and to make them feel at home, including by organising family events. Additionally, it is working to bring the Mauritian and Irish communities together and to showcase the Mauritian culture to the greater Irish public. Through its family events, The Irish Mauritian Community works to help other nationalities to discover Mauritian traditions, culture, hospitality and more.
Based in Dublin, the Irish Mauritian Community is open to Mauritians living anywhere in Ireland. The IMC is also open to working with other community groups and to enquiries from the media. 
If you would like to get in touch with the IMC, you can contact IMC Chairperson Emmanuel Plessan on (086) 668 4731 or by email on irishmauritiancommunity@gmail.com. 
To check out upcoming events being run by the Irish Mauritian Community, you can visit the group's Facebook page at www.facebook.com/irishmauritiancommunity