Kurdish Irish Society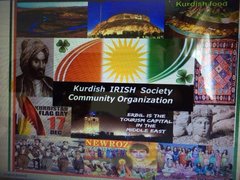 The Kurdish Irish society is a charitable non-profit organization designed to cater to the social, cultural, and education needs of all Kurdish people living in Ireland. They seek to promote integration into Irish society and multicultural activities to maintain a Kurdish cultural identity.
Established in 2003, the Kurdish Irish Society has been a member of NCP since January 2011.