NCP BOARD APPOINTMENTS TO STATE AGENCIES
4 Oct 2011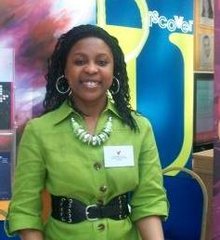 NCP Members have Recently been Appointed to the Boards of a Number of State Agencies.
Pamela Hagan-Morgan has been appointed to the Fingal Development Board, a multi-agency body set up to co-ordinate and integrate the planning and delivery of services by state and state funded agencies.
Other recent Board appointments include Rastislav Blazek - (Northside Partnership), Justin Pambi - (Fingal LEADER Partnership) and Dr Muhammad Umar - (Fingal Social Inclusion Measures Committee), Charles Bisong - (Dun Loaghaire Rathdown Social Development & Inclusion Measures Committee)
The appointments follow a commitment made by NCP to increase the number of immigrants shaping policy at the local level.