Fingal Ethnic Network Seeks Development Worker
27 Oct 2011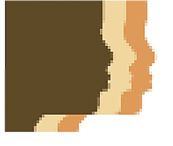 The Board of Fingal Ethnic Network (FEN) invite applications from suitably qualified persons for the post of Development Worker (part-time).
Fingal Ethnic Network was established in 2006 as a countywide network of ethnic groups and nationalities living in Fingal, North County Dublin. The Network provides a coherent and inclusive voice for ethnic minority groups in the Fingal area and promotes awareness of issues relevant to the ethnic population within the county.

Fingal Ethnic Network wishes to recruit a Development Worker to lead and to develop a series of innovative community based support services. The successful candidate will work with Fingal Ethnic Network (FEN) to represent and actively support group members.

RESPONSIBILITIES
- To provide development & administrative support to Fingal Ethnic Network (FEN) and it's member groups
- To oversee the activities of ethnic minority led organisations in Fingal including group formation and development
- To represent the ethnic minority voice to Government and relevant stakeholders, advocating for their inclusion in mainstream planning and service provision
Salary is dependent on qualifications and experience.
For full job description- E mail info@newcommunities.ie.
Closing date for applications is Friday 28 October 2011, 5pm. Late applications will not be accepted.

Please send CV and Cover Letter by email - info@newcommunities.ie or by post- Recruitment, Fingal Ethnic Network,Unit 1, MGB Building, Base Enterprise Centre, Mulhuddart, Dublin 15