Give Your Employment Prospects a Real Boost with Free Sessions with HR Consultant
24 Sep 2012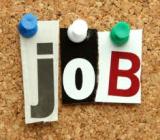 "Conducting a Successful Job Search" This free five week part workshop is for anyone who is looking for a job or making a career change. Come and learn some key tips for getting a job. Each workshop covers key ideas and there's time for questions, discussion and networking. The facilitator can meet with you individually to discuss CV's, letters & job search, after each session. Bring samples of your CV's and cover letters or let us help you write them. Start date Monday 15 October 2012, 10 am - 1 pm.
Places restricted to twelve participants. E mail: gwen@newcommunities.ie
Places allocated on a first come first served basis.
This event is supported by POBAL.