NCP To Lead Integrating Cities 'ImpleMentoring' Programme with Dublin City Council
21 Nov 2012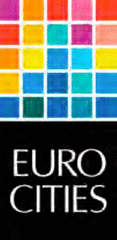 NCP is set to lead the European 'Integration Cities' migrant integration programme 'ImpleMentoring - City-to-City Support for Migrant Integration' in Ireland in collaboration with Dublin City Council.
ImpleMentoring - city-to-city support for migrant integration was launched on 15 November 2012. The project, to run over the next 18 months, will engage 12 member cities, two NGOs and Londonbased community investment company, MigrationWork.
NCP will lead the project for Ireland, while Eurocities co-ordinates at the European level. The next phase of the programme in Dublin will see the implementation of language supports, anti discrimination policies and diversity programmes.
ImpleMentoring project partners include the cities of Aarhus, Athens, Copenhagen, Genoa, Ghent, Malmo, Manchester, Milan, Riga, Rotterdam, Tampere, Oslo as well as well as two NGOs: the New Communities Partnership (Dublin) and the Nowy Staw Foundation (Lubin).
For More Information Contact: Reginald Inya - Reginald@newcommunities.ie
The project is co-financed by the European Commission's DG home affairs through the European Integration Fund