Black Africans Report Highest Levels of Discrimination in Ireland
16 Jan 2013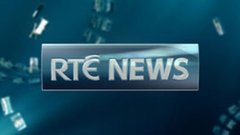 Researchers have found that black African immigrants are four times more likely to be unemployed than white Irish adults. They also report the highest levels of discrimination of all the Republic's ethnic minorities.
RTE News reported the findings which were published by the ESRI and the Equality Authority, which has called for a renewed focus on promoting equality for immigrants and minority ethnic groups. Responses from 17,000 people interviewed by the Central Statistics Office a little over two years ago reveal that black Africans are seven times more likely than white Irish people to report experiencing discrimination both when looking for work and in the workplace.
They are also over four times more likely to be unemployed than the white Irish and, together with whites from the EU's new member states, are less likely than the white Irish to be earning more than €38,000 net per year.
Only white people from the UK and the 13 older EU member-states escape what the authors call "significant rates" of workplace discrimination.
View Report 'Ethnicity and Nationality in the Irish Labour Market