NCP Partners with Habitat for Humanity to Support Migrants Become Homeowners in Ireland
22 Oct 2013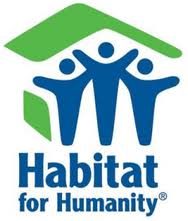 Want to Own your Own House at Affordable Prices in Dublin?
Applications are currently being accepted from families for a three-bed house in the Dublin 1 area, just off the North Circular Road near Croke Park.   Applicants must be (i) in need of a home (ii) able to re-pay a mortgage (iii) willing to get involved with the construction of the house.  The cost of the houses for the homeowners is kept down by using volunteer workers where possible.
The eventual homeowners will partner with Habitat, volunteers and trade professionals to renovate this house. We stress that this is not a giveaway programme. It is a 'handsup' and not a 'handsout'.
Applications are also currently being accepted from families for other properties in the Dublin area.
For further information on this house or any other affordable houses in Dublin, contact Colm O' Sullivan                                                  - E mail: Colm@habitatireland.ie or Tel:01 531 2033