Receptionist/Administrative Assistant (CE Scheme) with Intreo
17 Feb 2014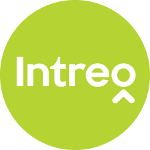 Duties for the positions are as follows - general administrative support, reception cover, attending meetings/training, maintaining records, filing, faxing, photocopying, dealing with incoming/outgoing calls etc. The position will be in the above area. This is a developmental opportunity, no experience is necessary.
Accredited training will be provided to support your career. Please contact your local DSP Employment Services/Intreo Office for further details. Eligibility to participate on CE is generally linked to those who are 25 years of age or over and in receipt of an Irish Social Welfare payment for 1 year or more
For Further Information Contact: Tel: 01 8733799 or E-mail: info@dublinaidsalliance.com
You can also visit the application page here.