We Love Dublin Television Series
31 Mar 2014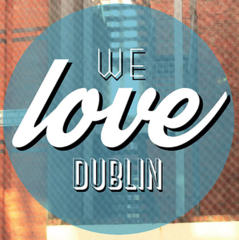 Tell your story.
Community Productions are producing an exciting new TV series called We Love Dublin which will be broadcast on Dublin Community Television (DCTV) and distributed online later this year.

The goal of the programme is to show Dublin through the eyes of non-national residents who have developed a deep love of Dublin and want to share this passion with a broader community, both locally and overseas.
We Love Dublin is being produced in conjunction with the Immigrant Council of Ireland.
All the information for the new television series can be found at www.welovedublin.tv