Job Vacancy: Information and Events Officer - Fixed 6-months contract
14 Oct 2014
Job Vacancy: Information and Events Officer - Fixed 6-months contract @ European Anti-Poverty Network Brussels, Belgium
The European Anti-Poverty Network (EAPN) is looking for an Information and Events Officer for a fixed term period of 6 months to support the development of EAPN's knowledge sharing and to assist in the implementation of EAPN's communications strategy. 
The European Anti-Poverty Network (EAPN) is the largest European network of national, regional and local networks, involving anti-poverty NGOs and grass-roots groups as well as European Organisations, active in the fight against poverty and social exclusion. EAPN's mission is to raise awareness around poverty and social exclusion, to empower people living in poverty and social exclusion, and to lobby for and with people and groups facing poverty and social exclusion.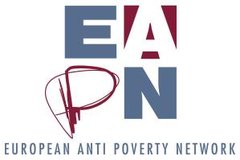 S(he) should also know about:
 Ø layout, graphics & multimedia tools
Ø content management systems
Ø administration systems
 Knowledge of EU institutions and policies as well as knowledge of issues related to economic and social rights, preferably to poverty and social exclusion would be additional assets.
Skills/abilities
 Fluent in English and excellent ability to communicate in writing and orally  Ability to analyse and manage data
 Research skills  Computer literacy including knowledge of specific programmes related to information, databases, website maintenance & programmes for layout and presentation of documents
 Ability to work as part of a team while being self-supporting  Initiative and creativity in problem-solving
Starting Date: 15th of November 2014 Salary: depending on the experience of the candidate will be between €2.200,00 - 2.600,00 PM as well as a good benefit package.
Interested?: Applications comprising a CV as well as a motivation letter should be sent to EAPN, 18 Square de Meeus, 1050 Brussels, barbara.helfferich@eapn.eu no later than 26 October 2014. Interviews will be scheduled for the first week of November.
Applicants who have not heard from us by 31 October can consider that they have not been successful.