Dublin City Integration Forum Meeting
20 June 2012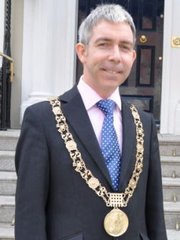 Dublin City Integration Forum invites all members to attend the last meeting before Summer holidays on Wed 20 June 2012.
VENUE: THE MANSION HOUSE, DAWSON ST, DUBLIN 1 3 pm - 5 pm
The meeting will be hosted by the Lord Mayor of Dublin.
The meeting will be followed by a certificate presentation to NCP members who recently completed the Social Research and Strategic Planning Course .