NCP Cork Family Day
14 July 2012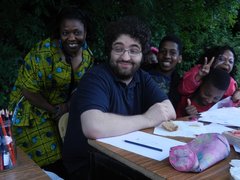 Each Summer, NCP Family Day takes place with spectacular celebrations bringing communities up and down the country together. NCP Family Day in Cork takes place on Sat 14 July with a mix of music and performers from Cork to Togo to entertain.
All welcome at Carrigaline Community Complex, Cork from 2 - 4pm .
For further information contact Erin, NCP Cork: Tel 021 2399910 / 087 9605589.