'Youth Got Talent'
24 August 2012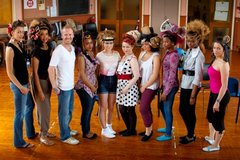 The United Youth of Ireland are hosting the finals of 'Youth Got Talent' on 24 August in the Dublin Central Mission, Abbey Street, Dublin 1.
The competition 'Youth Got Talent' shortlisted six finalists from an original group of 16 entrants (of mainly Irish, African and Asian background), when auditions were held on 27 Jul 2012.
Established in 2010, the United Youth of Ireland (UYI) is an organisation made up of young people aged between 15 and 25. The aim is to improve the lives of young people from the migrant communities and to foster greater understanding of the various cultural differences faced, in today's Ireland. 'Youth got Talent' is a project of United Youth to further expose the public to the positive ways migrant youth can contribute to Irish society.