IT Support Network Ireland
25 August 2012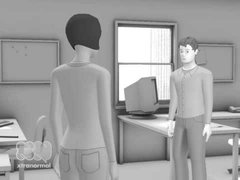 IT PROFESSIONALS SUPPORT NETWORK IRELAND is an initiative to help immigrants and locals upskill in different areas of IT.
Visit http://itsupnet.wordpress.com/ to get updates on meetings, job vacancies, trainings & other supports which the network offers. IT Professionals Support is a networking and training forum for IT savvy and intending professionals who want to network and upskill in ICT.
Next meeting Sat August 25th 2012 at 10 Cornmarket, Dublin 8.
For further information contact Reginald Inya, New Communities Partnership: E mail: info@newcommunities.ie or Anthony Ekpechue: E mail: tonychue@gmail.com
User Groups: www.itsupnet.wordpress.com

LinkedIn: http://ie.linkedin.com/pub/it-support-network-ireland/50/a25/23