NCP to Advice European National Governments at Expert Seminar
29 November 2012 - 30 November 2012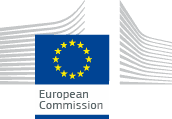 European Commission Home Affairs Migrant Integration Consultation
NCP has been invited to advice European national governments at an expert group seminar on integration indicators by the European Commission Directorate-General Home Affairs.
Ms Rosario Farmhouse, High Commissioner for Immigration and Intercultural Dialogue, Issah Huseini, New Communities Partnership and high-level governmental and non-governmental experts will dialogue on European indicators identified to monitor integration results in four core areas: employment, education, social inclusion.
The expert seminar 'Social Exclusion & Active Citizenship Indicators' takes place in Lisbon, 29 & 30 November.
Please note that attendance at this event is by invitation only.
Date: Thursday 29 & Friday 30 November 2012
Venue: Lisbon
For More Information Contact: Aileen Tommissen - Lisbon2012@esn.eu