Dublin City Integration Forum Elections
20 April 2013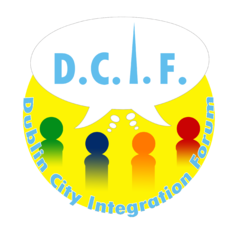 DCIF holds next meeting on Sat April 20, 2013, starting 2pm-4pm.
 Register Your Vote !
Elections to the following management positions will be held on the day.
Roles/positions are:
1) Chairperson
2) Vice-Chairperson
3) Secretary
4) Vice-Secretary
5) Treasurer
 Information has been sent to all community leaders and interested new members are welcomed to the meeting. Declarations of interest has closed. 
Location:  Wood Quay Venue, Dublin 8  2 pm - 4 pm
For Further Information: Reginald Inya, NCP Dublin Co-ordinator: reginald@newcommunities.ie
Venue
DCC, WoodQuay Venue, Dublin City Civic Offices Dublin 8