Want to be an FAI Soccer Coach?
1 September 2013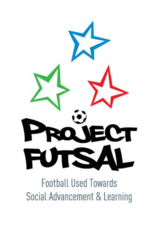 Are you over 18, out of work and love football? Would you like join a course which combines getting education awards with football coaching awards and work placements?  Check out FAI's new coaching programme starting in September 2013.
The project takes place in seven areas in Ireland and is organised by the Ireland Wales Programme, the Football Association of Ireland (FAI) and the Welsh Football Trust (WFT).
Location: Nationwide
Date: September 2013
For further information contact: http://projectfutsal.ie/apply-ireland