Ghanaian-Irish and Networks Excellence' (GINE) Awards and Integration Dinner Ball
28 December 2013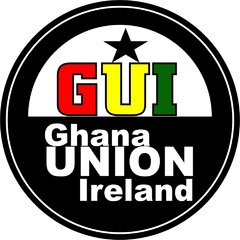 Ghanaian-Irish and Networks Excellence' (GINE) Awards and Integration Dinner Ball, chaired by the acting Honorary Consular Brian Kiernan (Consulate of the Republic of Ghana in Ireland) will be attended by special guests of Honour Mr. Joe Costello T.D., Minister of State for Trade and Development and Ms. Emer Costello, Member of European Parliament for Dublin. 
Funds from the event will go towards raising monies for Ghana Union of Ireland annual Summer youth educational programme.
Date: Sat. 28th Dec. 2013 6:00 p.m.
Location: Louis Fitzgerald Hotel, Newlands Cross Naas Road , Dublin 22.
For Futher Information Contact: Mr. Michael Amenumey – GIBE Awards Programme Coordinator on (086) 1610811 or E: mail ghunion.ie@gmail.com
Venue
Louis Fitzgerald Hotel, Newlands Cross Naas Road , Dublin 22