Working with Migrant Families Experiencing Childcare Protection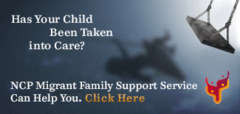 The Migrant Family Support Service delivers training to frontline service providers, on how to improve the cultural competence of their service delivery in child protection.
The increasing diversity of communities across Ireland, necessitates service organizations to design more effective mechanisms to assist individuals and families from different class, racial and ethnic backgrounds.
Working with Diverse Families provides training for public sector staff such as doctors, nurses, social workers, and teachers who work with families from different cultural backgrounds who are experiencing child protection interventions.
We will provide a vision for how managers can help agencies develop culturally relevant, community-based responses to ethnic minority families in crisis, and present models for moving in this direction.
Our trainers are knowledgeable about a wide range of culturally appropriate services for different client populations.
Click to request further information of upcoming course dates, or telephone Daniela Jurj - 01 8727842.
NCP Training Publications 2013.
Cover image for NCPcitizenship-July 4
Summary
in March 2011, New Communities Partnership established the Citizenship Application Support Service in recognition of the need to promote a greater understanding of the citizenship application process among immigrants, and information providers in ireland.
The Citizenship Application Support Service Resource Pack (2013) is a comprehensive guide to those applying for Irish citizenship.
Cover image for A Practical Guide to Integration for Local Authorities 2013