SIRIUS peer learning - Portugal 2018
As part of the Sirius Network Peer Learning activity our Youth Coordinator Sevak Khachatryan and St. Mary's primary school principal Eadaoin Kelly visited High Commission for Migration in Portugal 3rd and 4th of May 2018 with other SIRIUS' members and EU stakeholders.
The Programa Escolhas was the focus of the visit in Portugal. The participants from several European countries had the opportunity to strengthen their knowledge in the area of non-formal education and its impact on migrant pupils.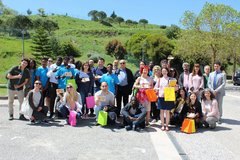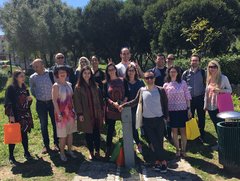 MAP Employment Training in Dublin - May 2018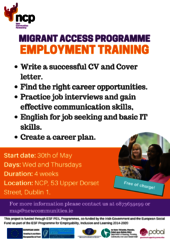 New dates available for our FREE Employment Training course in Dublin.
What do we offer?
An Information Session on Employment rights and entitlements, qualification recognition, training and volunteer experience, and employment supports and services available.
4 weeks (2 days a week) of Employment Training in group session and one to one meetings of personalised support and career guidance on writing a successful CV, interview preparation, presentation and communication skills, English for job seeking, essential IT skills, and information on how and where to look for job.
Click HERE to find out more information about dates, times and registration. 
This project is funded through ESF PEIL Programmes, co-funded by the Irish Government and the European Social Fund as part of the ESF Programme for Employability, Inclusion and Learning 2014-2020.
Latest News