Welcome to the New Communities Partnership website!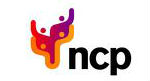 Welcome to the website of New Communities Partnership (NCP for short), Ireland's leading and only umbrella network for migrant-led organisations. 
On this website, you can find a large variety of resources that we are sure you will find invaluable: 
We hope that you will find everything that you need on our website, but if you have any questions at all, please feel free to email us at info@newcommunities.ie or phone us at (01) 872 7842. (If you would like to speak to someone about citizenship and naturalisation applications, please phone: (01) 535 7238).
Want to follow us on social media? Then click on the relevant image below to be taken to our social media pages.  
We are looking for volunteers for the English Homework Club!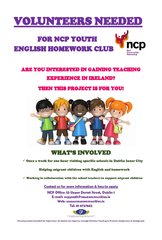 Role description
Working with NCP Youth once a week for one hour to deliver weekly classes to specific schools in Dublin Inner City (Dublin 1 and Dublin 7)
Helping migrant/refugee students with English and homework in their schools (after or during the school hours)
Working in collaboration with the school teachers to deliver effective supports to the students.
Benefits you will receive
Experience in teaching and exploring new career path
Learning to work with people from different cultures and backgrounds
Learning about other cultures, meeting people and building networks
Engagement with NCP and their work of integration in Ireland
Learning about school environment and practises
How to apply: You can send your CV & Cover letter to Sevak Khachatryan by email to: ncpyouth@newcommunities.ie
Latest News