Welcome to the New Communities Partnership website!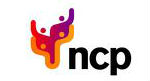 Welcome to the website of New Communities Partnership (NCP for short), Ireland's leading and only umbrella network for migrant-led organisations. 
On this website, you can find a large variety of resources that we are sure you will find invaluable: 
We hope that you will find everything that you need on our website, but if you have any questions at all, please feel free to email us at info@newcommunities.ie or phone us at (01) 872 7842. (If you would like to speak to someone about citizenship and naturalisation applications, please phone: (01) 535 7238.)
Want to follow us on social media? Then click on the relevant image below to be taken to our social media pages.  
Holiday Notice: Office Closed Monday, March 18th
Please be aware that NCP will be closed on Monday, March 18th. That includes all of our offices: our head office in Dublin, our office in Cork, and the Citizenship Application Support Service in Dublin.
We will operating again as normal on Tuesday, March 19th. 
Latest News