Welcome to the New Communities Partnership website!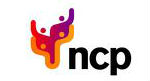 Welcome to the website of New Communities Partnership (NCP for short), Ireland's leading and only umbrella network for migrant-led organisations. 
On this website, you can find a large variety of resources that we are sure you will find invaluable: 
We hope that you will find everything that you need on our website, but if you have any questions at all, please feel free to email us at info@newcommunities.ie or phone us at (01) 872 7842. (If you would like to speak to someone about citizenship and naturalisation applications, please phone: (01) 535 7238).
Want to follow us on social media? Then click on the relevant image below to be taken to our social media pages.  
We are hiring! Three new exciting roles in our head office!
Migrant Women - Opportunities for Work (Mi-WOW) - Project Worker  
https://www.activelink.ie/content/vacancies/civil-liberties-human-rights/48831?fbclid=IwAR09fouAiGmPzwrhzgeKqhye7RtPk6OGYRlKYZeOLAYBKeJENkWtZHSpd_I
Migrant Women - Opportunities for Work (Mi-WOW) - Project Coordinator
https://www.activelink.ie/content/vacancies/civil-liberties-human-rights/48830?fbclid=IwAR1xT9PMgHVdwSV-OIYhApa2Ce3pKAKfEfiyTf2p2jwB3hvVQptOySvedvA
Migrant Women - Opportunities for Work (Mi-WOW) - Administrator 
https://www.activelink.ie/content/vacancies/civil-liberties-human-rights/48832?fbclid=IwAR07yZEiAz7gkkkcq7FrcKYCOTK9ez9LCum7ooguXN4x0FQgGoAFw4VPh1I
Latest News