New Communities Partnership (NCP)
We are Ireland's largest independent migrant-led national network of more than 150 immigrant-led groups comprising 65 nationalities. We are an organisation led by community members for community members, and the issues that we are addressing are grounded in our lived experiences. In addition to being the largest migrant-led Network in Ireland, NCP also offers a number of services that assist migrant individuals, families and groups with social inclusion, child protection, education, training, employment, cultural understanding and citizenship. Learn more about our services here.
---
Intercultural Family Festival
We are delighted to announce that our annual Intercultural Family Festival will take place on Saturday, 9th of December 2023 in RIU Plaza Hotel on O'Connell Street Dublin 1 from 11 to 3 pm. On the day we will have Live Music, DJ, Cultural Performances, Arts & Crafts for Children, Food & much more… Looking forward to seeing everyone there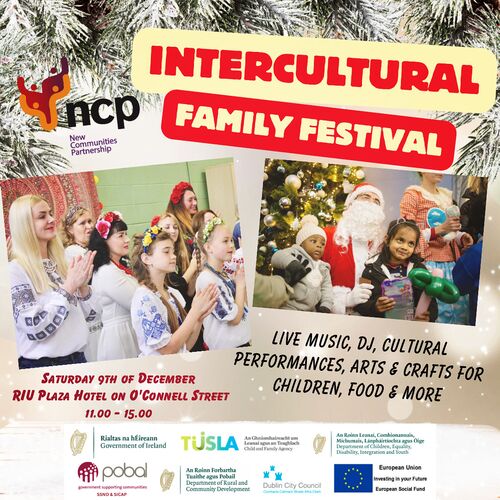 ---
Important information from Garda Síochána
The Garda National Community Engagement Bureau would like to remind you that we are here to provide support and reassurance to you and members of your community during this time, and the Garda National Diversity Unit (diversity@garda.ie) will address your concerns and respond to your requests for assistance. We advise however that you are all mindful of the following methods of communication:
In case of any immediate threat to life or property, always ring 999 / 112
For less urgent incidents, contact your local Garda station. All details are available on the Garda station directory
To pass on information in relation to any aspect of events on 23rd November contact Store_Street_DS@garda.ie
Talk to your local Garda Diversity Officer (List available on www.garda.ie)
Garda Confidential Freephone 1800 666 111
---
NCP Support Group for Ukrainian Mothers
The invasion of Ukraine sparked the biggest refugee crisis in Europe since WW 2, but also a wave of solidarity as thousands opened their homes to Ukrainians. According to Statista, as of September 10, 2023, there were 93,810 Ukrainians registered in Ireland.
The NCP Support Group for Ukrainian Mothers was created to improve the life quality of the Ukrainian mothers living in Ireland and be a source of information and advocate for issues affecting them. Click here to learn more.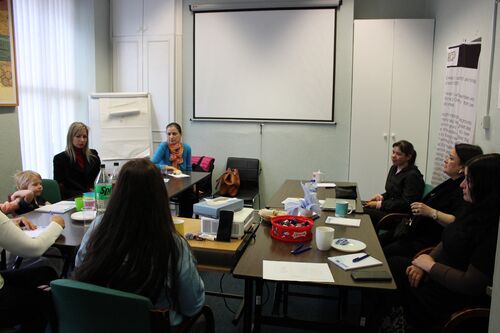 ---
Here at NCP, just like the rest of the country, we were shocked and horrified by the events that took place on Thursday, 23rd. First, the stabbings of …
NCP stands in awe of the immeasurable bravery, resilience, and strength displayed by millions of displaced individuals worldwide. Created by the United …