Welcome to New Communities Partnership (NCP)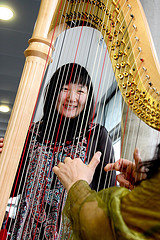 Sth Dublin Migrant Integration Forum Members Prepare fpr Intercultural DayNew Communities Partnership (NCP) is an independent national network of more than 150 immigrant-led groups comprising 65 nationalities with offices in Dublin and Cork with outreach to other cities. We support and strengthen our Irish citizenship communities by:
Providing communal/social space for ethnic minority led organisations to interact, exchange ideas and empower themselves.
Offering a unified and inclusive voice for ethnic minority communities, including those still applying for citizenship, through coordination and networking at the grassroots level.
Making available and circulating information to our member organisations, volunteers, and the wider ethnic minority community.
Representation and participation of ethnic minorities in decision-making processes and consultative forum.
Providing training and building the capacity of ethnic minority groups to identify their own needs and develop an awareness of the policy context within which services are planned and delivered.
Development of services and initiatives that respond to identified needs amongst our communities
Drop-In Clinics
New Communities Partnership (NCP) is a non-governmental organisation and a registered charity.
Charity Number: CHY18961
Company Registration Number: 433791
New Communities Partnership confirm that our organisation complies with The Governance Code for the Community, Voluntary and Charitable Sector in Ireland as set out here: The Governance Code: Principles of Good Governance.

Click here to read the NCP Governance Code.