Celebrate St. Patrick's Week at U-Fest's Storytelling Extravaganza
25 February 2019
---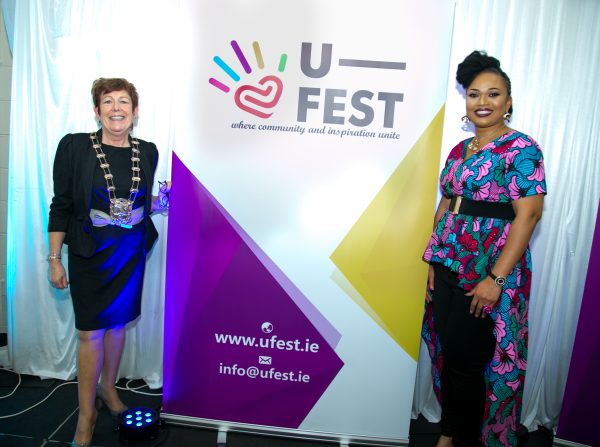 This March 16th (the day before St. Patrick's Day), get down to the Mulhuddart Community Centre, Dublin 15. That's when NCP member group, PhoenixRize, in partnership with St. Patrick's Festival, is hosting a celebration of diversity that centres on storytelling.
Called Unite Festival (U-FEST), this event will bring together people from diverse cultures and backgrounds together to encourage interaction, promote integration, showcase ethnic enterprise as well as share in one another's cultures by enjoying historical conversations, artistic performance, photography food, cultural music and dance. This promises to be a fun, educational, and informative day for all who attend. 
U-Fest's aim is to promote social cohesion, express cultural identity and foster cooperation and communication among ethnic communities, host communities, local businesses, community groups and corporates announces. The atmosphere, the organisers say, will be one that "celebrates the differences in all of us and bridges the gap between cultures which is urgent and essential for peace, stability and social development."
In addition to the celebratory atmosphere, U-Fest will also pair corporate organisations with community groups to give the corporate organisations a chance to give back to their matched communities in their most preferred capacity. The communities will be carefully selected to cover seven diverse touch points – The Elderly, Young People, Children, Ethnic Minority, People with Disabilities, LGBT and Women. Plaques of appreciation will be presented to the corporate organisations during U-fest. 
"The day is observed with the intention of deepening society's understanding of the values of cultural diversity and advancing the goals of bringing the perfect blend of multi-cultural and intra-racial celebration to a whole new dimension in the celebration of the St Patrick's Festival," U-Fest's organisers say. 
We say that sounds like a great day out -- one that you should make sure not to miss. 
This one-day cultural event will take place on March 16th, 2019 and will run from 11AM – 6PM at the Mulhuddart Community Centre, Dublin 15. For more details, head to www.ufest.ie