Gambian Community Celebrate Independence Day
18 February 2012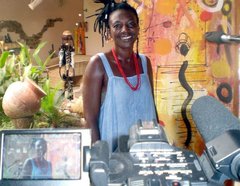 The Gambian Community in Ireland invites all to celebrate with them to mark their country's 47th Independence day on the 18th February 2012, 8pm onwards at the Teacher's Club, 36 Parnell Square West Dublin 1.
All welcome to attend, please bring along your family and friends. There will be lots of Gambian food and Gambian music to dance. This is a FREE Event.
Further information available from Mbemba Jabbi, E: gambia.ireland@gmail.com
The event will start from 8pm with welcoming address and speeches, followed by dancing and food till late.