NCP WOMEN'S SPACE SUMMER DAY TRIP
3 August 2012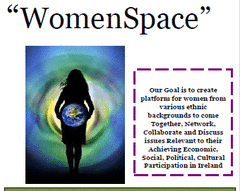 NCP Women Are Going to Jail...
NCP Women's Space are going to jail....... to Kilmainham Jail on Friday 3 August for a well deserved day out. After the Winter months of work, study, childcare, housework we are all treating ourselves to a well desesrved day out. We will meet at the NCP office at 10:45am and then enjoy a guided tour of Kilmaimham Jail, have lunch and then enjoy a walk through Kilmainham.
Call / Text Adaku, Co-ordinator, NCP Women's Space on 087 9641229 if you wish to sign up.