Volunteer Management for Cork Ethnic Minority Community Groups
21 March 2014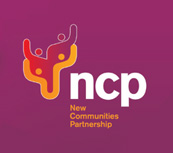 A one day training on managing and motivating volunteers for ethnic minority community group leaders. Training includes motivating volunteers, support and supervision, compliance, and developing policy procedures.  Training delivered by Mr. Edward Boyake, HR & Volunteer Co-ordinator, Citizenship Application Support Service.
Date:  Friday 21 March 2014, 10 am – 4 pm
Location:  NCP Cork,  107 Shandon Street, Cork.
For further information contact: Erin Geragthy, NCP Cork – email: erin@newcommunities.ie
Venue
107 Shandon Street, Cork.