Fashion Show in Aid of World Diabetes Day
30 October 2018
---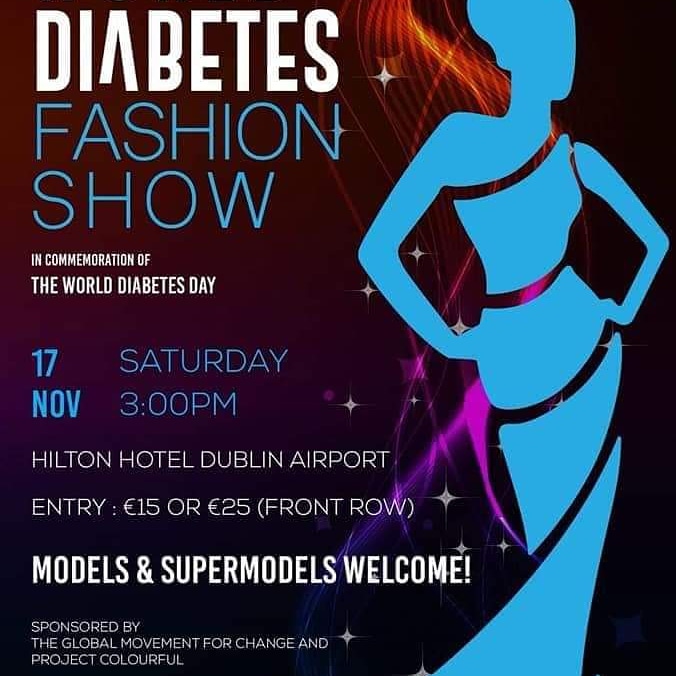 If you have a passion for fashion, then make sure to book your seat now at the Diabetes Fashion Show at the Dublin Airport Hilton this November 17th. 
Organised by NCP member group Sunrise Foundation, this fashion show aims to promote awareness of diabetes and to fundraise for the Sunrise Foundation's International Diabetes Project in Africa. Diabetes affects a huge number of people worldwide and can present serious health issues if not diagnosed and treated in time. According to the World Health Organization (WHO), "surveys carried out recently in the African Region indicate that up to 15% of adults aged 25 to 64 have diabetes." 
Sunrise Foundation's Diabetes Fashion Show will help to raise vital funds to support the work they do to tackle the issue of diabetes. The foundation's main objective is to create awareness, education, and to increase access to information on prevention and care of diabetes and its complications. Among other activities, Sunrise Foundation organises diabetes camps, a place where children with diabetes can learn important skills to take charge of their health, become part of a community, and make friends with other children who aren't afraid of needles and who understand exactly what it means to "feel low," or "feel high."
These camps also offer a welcome respite to parents, an opportunity for them to relax knowing that their children are well-cared for by people who are trained expert in diabetes management.
The Diabetes Fashion Show will help Sunrise Foundation to continue this vital work, so come watch their models strut their stuff while you help to support an important cause.
If you want to get front row of the action, tickets are €25; standard seats will cost you €15 per person. 
To book your place, contact Sunrise Foundation at info@sunrisefoundation.ie or get your ticket at the door. The runway show will begin at 3 p.m. so be sure to get in early to take your place.
Sunrise Foundation looks forward to seeing you there.