Free English Classes for Women From Outside the EU
18 May 2019
---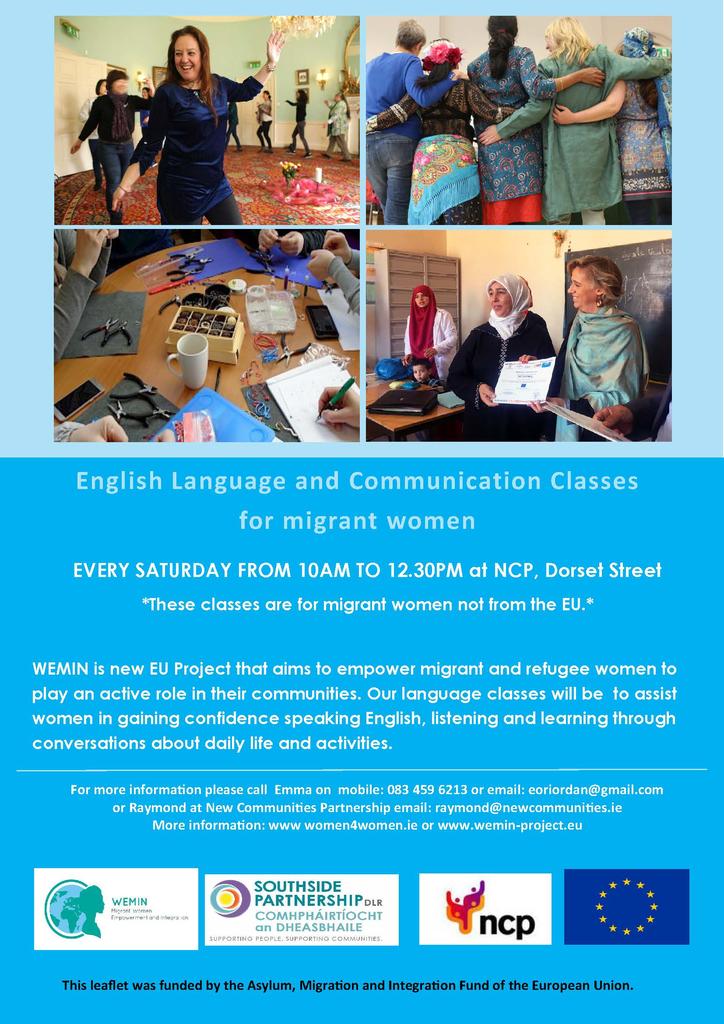 Every Saturday morning, New Communities Partnership hosts FREE English classes for non-EU migrant women at our offices. If you're a migrant woman, who comes from outside of the EU, who would like to join in, let us know! 
We are looking for participants who would like to make new friends and improve their English skills. The classes take place from 10 a.m. to 12.30 p.m. every Saturday morning in our office at 53 Upper Dorset Street, Dublin 1. Classes are run through WEMIN, a new EU project that aims to empower migrant and refugee women to play an active role in their communities. 
This is a fun, welcoming environment for migrant women. Meet some new people, chat over coffee, and practise your English every week. 
If you would like to join the class, please contact NCP's social inclusion coordinator Raymond Muwaniri. You can email him at raymond@newcommunities.ie or call him on (087) 341 7440. 
We hope to see you there!