FREE Young Entrepreneur Training this February from NEIC
21 December 2018
---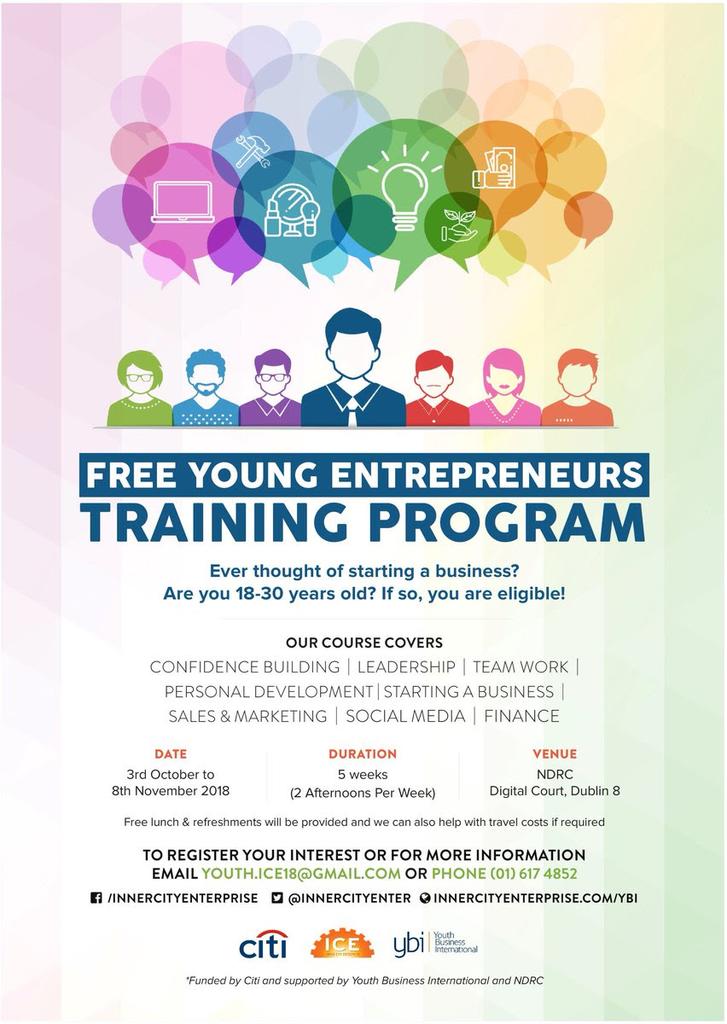 If you're between 18 and 30 and have ever considered starting your own business, then Dublin North East Inner City (NEIC) has a training course you need to check out. 
Starting February 6th, 2019, NEIC's training for young entrpreneurs will run two days a week for four weeks, on Wednesdays and Thursdays from 11 a.m. to 5 p.m. This course is completely free: free lunch and refreshments will also be provided and there is help for travel costs available if required. 
The course will take place in NDRC Digital Court, Dublin 8, and will cover material including starting a business, sales and marketing, social media, finance, leadership skills, personal development, and confidence building. The course is, as mentioned, completely free, but you do need to register your interest to attend. 
You can register your interest, or request more information, by emailing youth.ice18@gmail.com or telephoning (01) 617 4852.