Irish Government Agrees to Support Non Religious Groups to Perform Civil Marriages
16 May 2012
---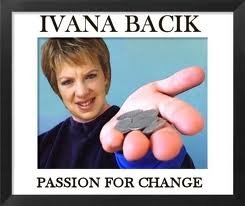 Civil Registration (Amendment) Bill 2012: May 2012
Following the introduction of a Private Members Bill by Senator Ivana Bacik last year, the Government has now (May 2012) agreed to support legislation to allow members of non-religious groups to perform civil marriages.
The Bill seeks to introduce a third category of solemniser (celebrant) who is neither a registrar employed by the HSE or a member of a religious body. The key impact of the Bill will be to allow members of non-religious bodies, such as members of the Humanist Association of Ireland, to be entitled to perform legal civil marriages.
View the present list of bodies who are currently authorised under law to solemnise marriages in the State.