Leadership Programme for Community Leaders
08 October 2010
---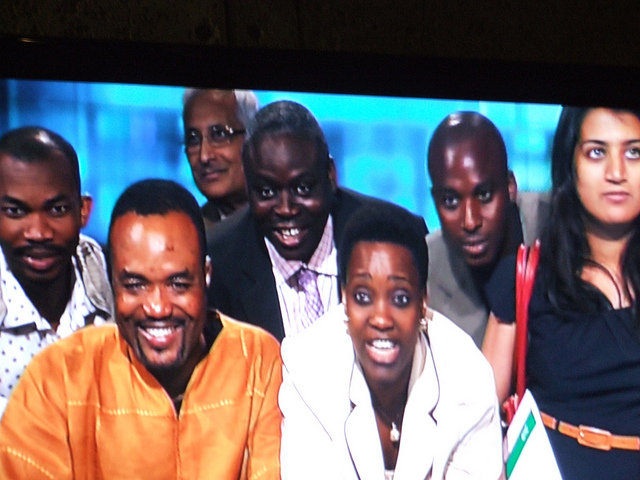 ---
NCP Leadership Training for immigrant civil society actors will take place in Cork in October 2010.
Sponosored by Community Foundation for Ireland, the three day training programme in Dublin (July 2010), Limerick (Aug 2010) and Cork (Oct 2010) is designed to foster, promote, and enhance ethnic minority involvement in local, regional, & national policymaking fora.
(Dublin Leadership Trainees Aug 2010 in RTE Newsroom)
Training will be delivered in three sessions by DHR Communications. Key areas to be covered are influencing policy & social agendas which will enhance ethnic minorities participation as strategic partners at decision making tables rather than target groups or passive recipients.
The Leadership Programme will target emerging, experienced, and advanced leaders from NCP's network of over 116 members groups nationwide. At the end of the programme participants will acquire the skills and virtues they need to engage with the state as well as the other institutions in Irish society; and will be ready to work closely with Strategic/Joint PolicyCommittees in Local Authorities, Statutory Agencies, Local Government Structures, Partnerships & other civilsociety fora.
'The immigrant civil society are aware that they need to produce effective leaders in order to exert real influence in decision making process' in public life in Ireland. To achieve genuine and meaningful participation and representation in political arenas and not just 'tokenistic' representation, we need to provide leaders who can understand the mechanics of influencing policy and social agendas in an Irish context'. Issah Huseini, CEO New Communities Partnership.
For further information and application forms contact info@newcommunities.ie or tel 01 6713639