NCP Launches Report 'Challenging Times - Migrant Organisations & the Current Recession in Ireland'
29 June 2012
---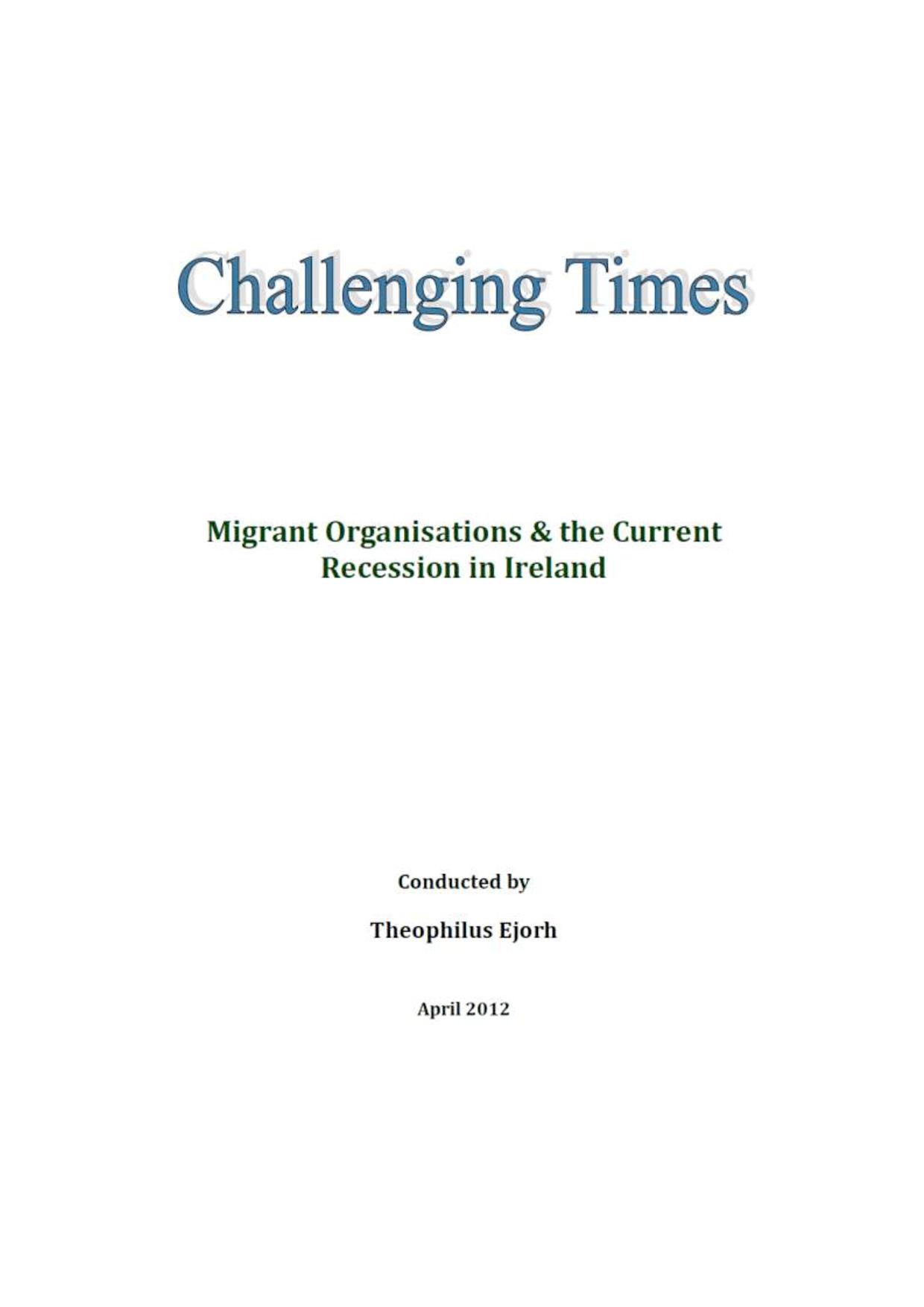 Dublin's Lord Mayor Andrew Montague launched NCP's Challenging Times - Migrant Organisations & the Current Recession in Ireland by Dr Theophilus Ejorh on 21 June 2012.

The report examines how migrant-led organisations play an important role in the integration of their members and communities into society. Their role complements the efforts of various mainstream organisations and agencies, who strive to support migrant groups to access existing opportunities in the state, achieve well-being, develop positive capacities and achieve recognition as co-contributors to societal well-being.
In Ireland, as in other national contexts that are currently grappling with the strains of economic downturn, migrant organisations find themselves in an even more worrying situation, courtesy of the recession. This report thus calls for a reassessment of the current institutional climate under which migrant organisations in Ireland operate.