Success stories from our employment training - MAP
16 July 2018
---
6 months went by very fast and the Migrant Access Programme (MAP) team was super busy delivering training and Public Information Sessions in Dublin, Cork and Galway.
We have great success stories from participants now working in excellent companies across the country, such as Cognizant, Irish Rails, Google, Arvato, etc. Their testimonies are inspirational to all, for example, Izabela told us:
"Before MAP I was two weeks away from depression. Only with one sentence in the registration process, my perception changed about myself. I realised that I had to take this opportunity and I have learned here more than what I learned in 10 years. This training helped me to know myself in a professional way and it opened many doors for me."
Our team is proud to support these highly qualified and multi-skilled professionals to find their career path and the right job and educational opportunities for them.
Well done guys, and thanks for your commitment!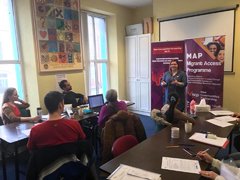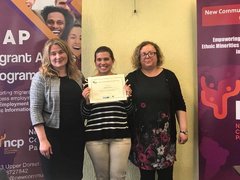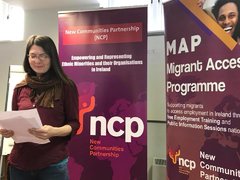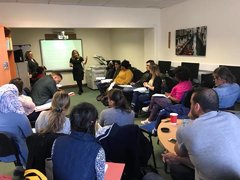 This project is funded through ESF PEIL Programmes, co-funded by the Irish Government and the European Social Fund as part of the ESF Programme for Employability, Inclusion and Learning 2014-2020.