Would you like to be a community health ambassador? Join Akidwa
15 March 2018
---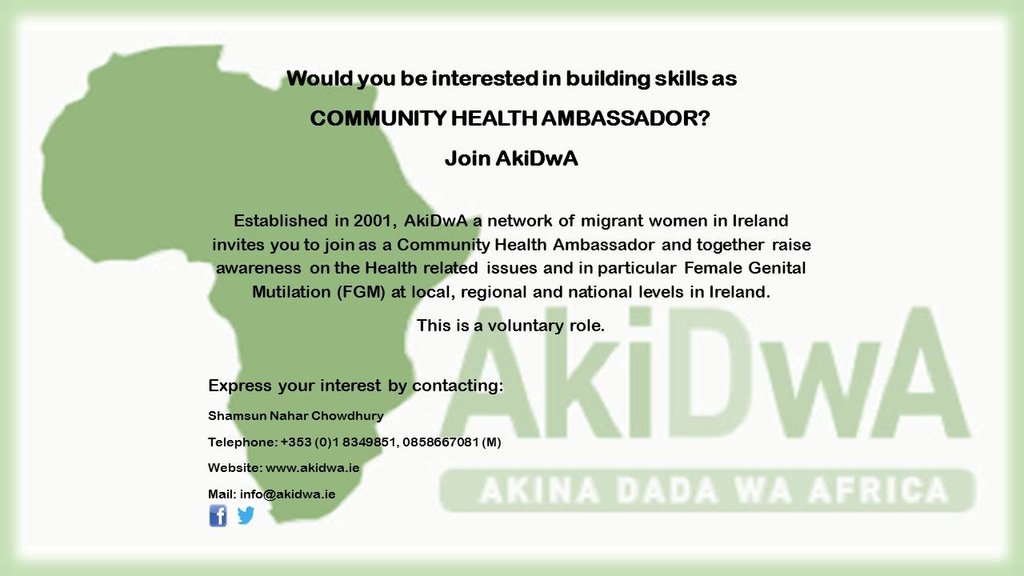 Akidwa is a network of migrant women in Ireland and a leading NGO, reviewing key legislation, policy and practice as well as proposing reforms specifically to do with the issues faced by migrant women. 
This organisation is now looking for volunteers willing to be community health ambassadors that, together with the team, work raising awareness of health-related issues and in particular the ones in connection to Female Genital Mutilation.
For more information, please contact Shamsun Nahar Chowdhury at 018349851, 0858667081 or info@akidwa.ie.