Meet the Migrant Candidates: Interview with JK Onwumereh, Local Election Candidate for Blanchardstown-Mulhuddart, Co. Dublin
13 May 2019
---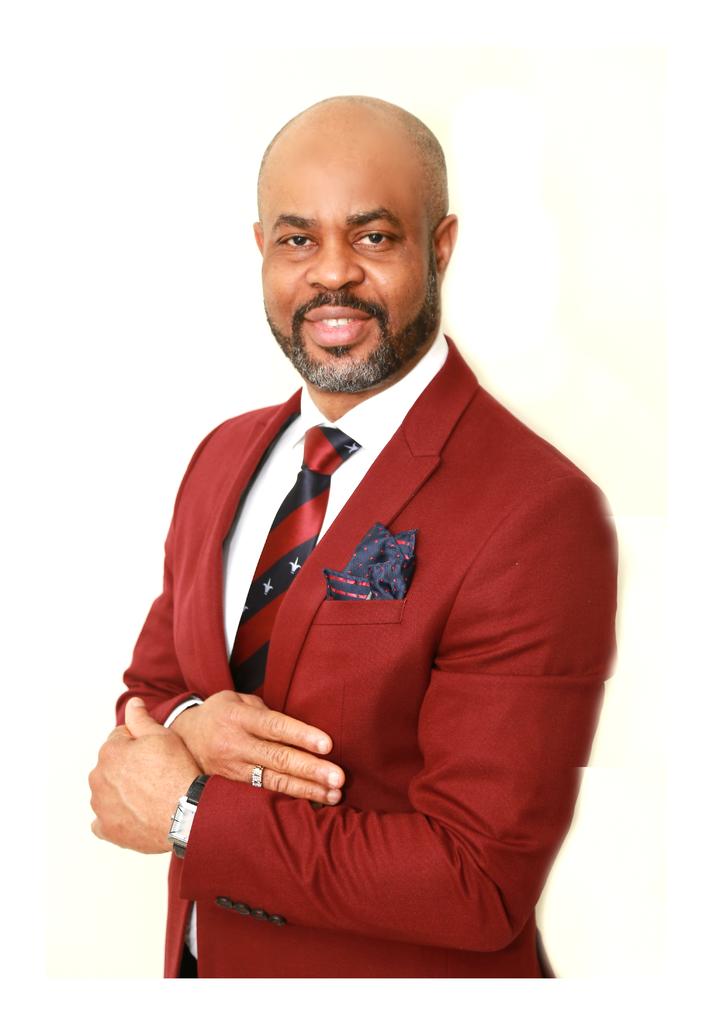 If you've been driving or walking around your area recently, you might have seen a lot of smiling faces, asking for your "No. 1", hanging around. This May 24th, polling booths will open across Ireland. This is your chance to vote for and elect local councillors, who have a say over how your town or area is run.
That's why New Communities Partnership has been busy finding out more about some of those people you might have seen on those posters – specifically those who were born outside of Ireland.
In this series, "Meet the Migrant Candidates", NCP is talking to local election candidates from a migrant background to find out what they stand for, what their background is, and why you should vote for them. 
In our third interview in the series, we speak to JK Onwumereh, Fianna Fáil candidate for the Blanchardstown-Mulhuddart (Co. Dublin) area.
New Communities Partnership: Can you tell people a little about yourself?
JK Onwumereh: My name is JK Onwumereh. Originally from Nigeria, I have been living in Dublin 15 for the past 17 years with my family. I am a youth worker, volunteer and I have been offering my representation in the community in different capacities for a long time. I hold a Master's Degree in Management, Community and Voluntary Services from DCU.
NCP: What made you decide to run for local election in your area?
JKO: I believe it is the responsibility of members of the community to identify areas of intervention to make our community a better place for everyone. I believe running for the local council will enable me to continue to serve members of our community at a higher level. My knowledge of local issues and the energy and experience I am willing to bring to work with other representatives to respond to those issues remains my key driver for this ambition. 
NCP: Were you involved with politics before you came to Ireland? If not, what made you decide to join the political party that you did?
JKO: As far as I can recall, I have always been interested in offering leadership within any setting I have found myself – be it in a youth group setting as a youngster, in primary and secondary school and in college. For example, I was the senior prefect in both my primary and secondary schools. I suppose I got this interest from my father who was a great leader.
My earliest involvement as a community representative in Ireland was through the late Brian Lenihan TD who frequently involved me in consultations on matters relating to the welfare of Dublin youths as well as members of the new Irish communities. I continue to maintain this relationship with Jack Chambers TD and Fianna Fáil who facilitated my recent interest to run for office to implement some of the priorities I have identified for members of my Blanchardstown-Mulhuddart constituency.
NCP: What are some of the policies/stances that you will be running on in the election?
JKO: Amongst the numerous issues I hope to be dealing with as part of my duty as a local representative, I intend to prioritise the following:
Housing & Homelessness: I want to tackle the chronic housing and homelessness problem by promoting the construction of more social and affordable houses, supporting targeted schemes and increasing access to finance for first-time buyers.
Unemployment: I want to address unemployment by developing more practical strategies that offer job satisfaction and sustainability while also promoting the growth of small and medium scale enterprise initiatives among residents.
Crime, Policing & Anti-Social Behaviour: I will work closely with the Gardaí to ensure crime and security issues are responded to in a timely and effective manner.
Traffic: I will also address the chaotic traffic control system at Mulhuddart Village junction and work to resolve car parking and roadside congestion problems during school pick-up/collection times.
Health & Recreation: I will work to improve recreational facilities in public parks and ensure greater community benefits and engagement with the National Sports Campus to promote healthy lifestyles.
Youth & Senior Citizen Engagement: I will involve youth organisations in a comprehensive community intervention strategy and work with resident associations, active retirement groups and community centres to improve facilities for senior citizens.
Property Tax: Households should see value for the money they are paying out annually in property tax with the money being reinvested locally to improve public services.
Youth Facilities and Access: Canvassing for improved recreational facilities in public parks to increase usage and health impact of residents and access to work experience opportunities for young people who are marginalized.
Celebrating diversity: I plan to work to increase community cohesion by ensuring that integration is mutually beneficial for all residents in Dublin 15.
NCP: How important do you think it is for migrants to be represented in politics, both at a local and national level?
JKO: Migrants make up a substantial part of the population of Ireland and as a mark of good citizenship, they should take part in actively developing their communities and Ireland. I have done this since arriving in the country in 2002 by volunteering in different capacities and with different organisations. Participating in politics enables members of the different ethnic nationalities in Ireland to offer different perspectives to local and national issues.
NCP: Why should somebody vote for you?
JKO: I understand the issues in my community and I am passionate about service. I have always sought opportunities to serve and have given 110% to everything I have done. I intend to make my community proud of the representation and service I will offer if elected.
[NOTE FROM NCP:] If you're not sure if you are registered to vote or if you haven't received your voting card in the post, head to www.checktheregister.ie to make sure that you're registered.
In this election, you will vote for councillors who will represent you within your local authority. Not sure who your local authority is? The Local Government Management Agency has an interactive map, which you can click here to access, that will give you details of yours.
Please note: By posting this or any future interview, NCP is not endorsing any single candidate or political party in Ireland. This post is intended to encourage civic participation by migrants in Ireland and to highlight the representation of migrants in the political landscape.