Meet the Migrant Candidates: Interview with Okezie Emmanuel Emuaga, Local Election Candidate for Balbriggan, Co. Dublin
10 May 2019
---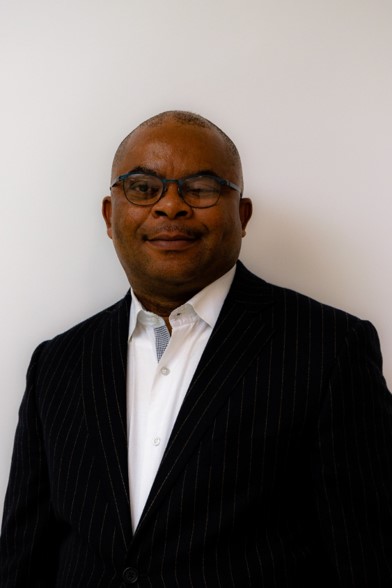 This May 24th, 2019, will see local elections take place across Ireland. These elections, which happen once every five years, are your chance to vote in councillors who will represent you and your area in local authorities.
As Ireland's largest migrant-led network, we encourage everyone to get out and vote in their local elections. Your vote ensures that you are represented; the councillors who are elected this May will have a direct effect on how your town or area is run.
Ahead of these local elections, New Communities Partnership is featuring interviews with migrant candidates who are running in their consistency.
We start with Okezie Emmanuel Emuaga, Fine Gael candidate for Balbriggan, Fingal County Council. Mr. Emuaga spoke to NCP to tell us a little bit more about his background, his policies, and why migrants should make sure to vote in local elections.
You can read his interview below.
New Communities Partnership: Can you tell people a little about yourself?
Okezie Emmanuel Emuaga: I am originally from Isuikwuato Local Government Area, Abia State in Nigeria. I was forced to come to Ireland due to gunshot wounds I received from assailants due to my support for Christian evangelism. I am currently a PhD Candidate in the University of Limerick, a husband to Grace Emuaga and we have five children, two of whom have special needs.
NCP: What made you decide to run for local election in your area?
OEE: For a community of almost 26,000 (where 1 in 5 is a migrant), Balbriggan is grossly lacking in recreational facilities for swimming, music and bowling for youths and adults; relaxation for the elderly and the sick; intercultural mobilisation; and employment and third-level education near home. Consequently, we are disadvantaged, and some are bored into antisocial activities I want to contribute to building Balbriggan together!
NCP: Were you involved with politics before you came to Ireland? If not, what made you decide to join the political party that you did?
OEE: I was a middle-management sales professional in several blue-chip multinational companies in Nigeria until 2005. I became a community organiser in the asylum camp where I noticed that inmates were restless because they have nothing to engage them throughout the day. That progressed into volunteering with non-governmental organisations like Volunteering Ireland, Voice of Irish Concern for the Environment, Arthritis Ireland, and St. Vincent de Paul.
I led the men's group during the building of Sanctuary for All Nation Church Parish of the Redeemed Christian Church of God, Drogheda. I also founded Royal Friends Club and became a member of the Fingal Ethnic Network and Public Participation Network where I served in the Economic, Enterprise and Tourism Strategic Policy Committee. Then Fine Gael appointed me the Local Area Representative and selected me as the 2019 Local Election Candidate for Balbriggan.
NCP: What are some of the policies/stances that you will be running on in the election?
OEE: (1) Equality of opportunity that eliminates the barriers in employment and enterprise due to race or colour.
(2) Diversification/spread of industry locations to the hinterlands and disadvantaged communities, and
(3) Better application of integration funding.
NCP: How important do you think it is for migrants to be represented in politics, both at a local and national level?
OEE: If Ireland is to fully harvest her investment in diversity, then migrants must be represented in the development of policies so that the community will be collectively galvanised to contribute in building Ireland.
I encourage the migrant community to engage in the political process by registering and voting in the Local, European and national elections so that they contribute to shaping the good governance that everyone wants.  Secondly, I encourage the voters in Balbriggan, Skerries and Balrothery not to gamble with our fortunes by voting for parties that brought the recession due to incompetence or voting for parties that don't have the political muscle to effect changes.
In Fine Gael, we have direct access to the leadership as well as the network and numbers to push through the legislations that benefit us.
NCP: Why should somebody vote for you?
OEE: Please give me your No 1 vote on 24th May 2019 Local Election so that I can work hard:
For adequate recreational facilities and orientation programmes/training that drive responsible living in the community.
For adequate services and support for the sick, families and children living with disabilities and special needs.
For improved wellbeing services for the elderly and community through provision of sporting, leisure and entertainment facilities.
[NOTE FROM NCP:] If you're not sure if you are registered to vote or if you haven't received your voting card in the post, head to www.checktheregister.ie to make sure that you're registered.
Not sure who your local authority is? The Local Government Management Agency has an interactive map, which you can click here to access, that will give you details of yours.
Please note: By posting this or any future interview, NCP is not endorsing any single candidate or political party in Ireland. This post is intended to encourage civic participation by migrants in Ireland and to highlight the representation of migrants in the political landscape.