Meet the Migrant Candidates: Interview with Yulia Ghumman, Local Election Candidate for Fingal County Council
13 May 2019
---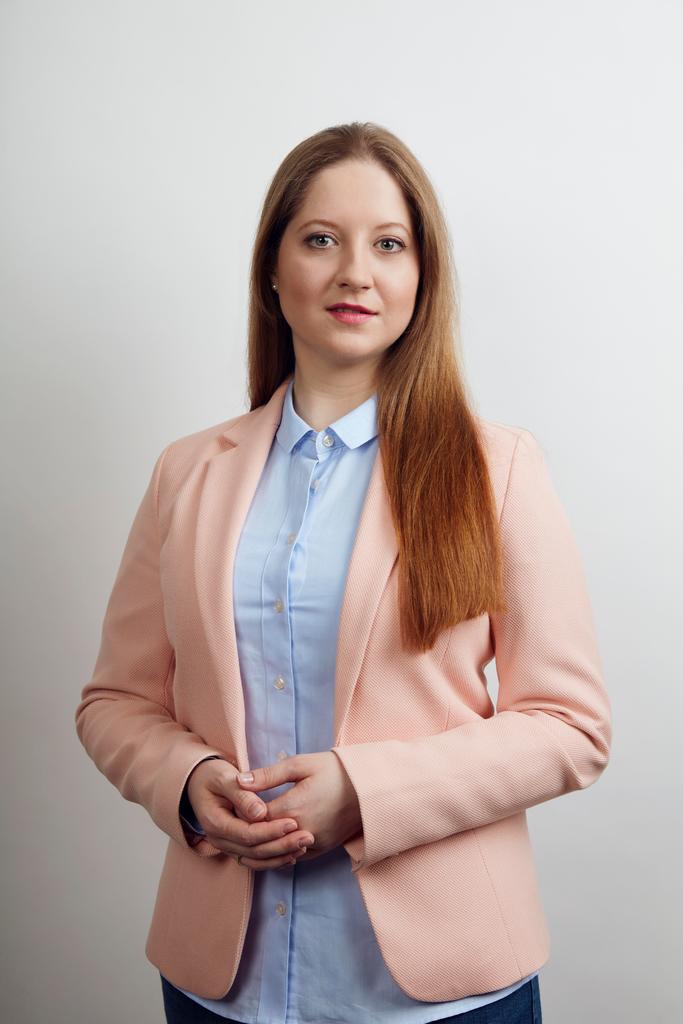 In 11 days' time, on May 24th, people across Ireland will be visiting their local polling centres to cast their votes for the local election candidates who they feel best represents them. If you're a migrant who is registered to vote in Ireland, NCP encourages you to use your vote in these elections. Local elections happen just once every five years. Councillors are voted in who help to decide how your town or area is organised and run. 
In our short series, "Meet the Migrants", NCP is speaking to candidates from a migrant background who are hoping to get elected. In this, the final interview in our series, we're speaking to Yulia Ghumman, Labour candidate for Fingal County Council.
New Communities Partnership: Can you tell people a little about yourself?
Yulia Ghumman: I am from Ukraine and I have been living in the EU for more than 8 years. My first foreign country was Latvia, where I graduated with a Bachelor's degree in Business Administration (BBA). During the last year of my studies, based on my excellent curriculum, I was granted a second scholarship with an offer to go to Ireland as an exchange student with the Erasmus programme. I even got an admission at IADT and I was ready to move to Dublin in autumn 2014. However, that year was very tough as the war has started in Ukraine. It significantly affected the financial situation of my family there and I could not avail of that option.
Meanwhile, my husband, who completed his post-graduate training in Family Medicine in Riga, got a job offer in Cork. We were unable to move to two different cities in Ireland at that time, as we did not want to live apart, nor could we afford to pay the rent for two properties. Eventually, I had to give up my scholarship and student exchange programme and continued the semester in Riga. My husband then started looking for a job in Dublin. He received job offers from all over Ireland in different cities (except Dublin) and finally, we chose the best job offer in Monaghan. I took an academic leave and we moved to Ireland in February 2015.
Later, I was granted a Stamp 3 – not knowing that it would become a key issue in my life in Ireland. We liked Monaghan but it was a bit far from Dublin, and I always wanted to live in the capital. Due to my husband's job rotations, after one year in Monaghan, we lived for six months in Cavan, then for one year in Kells. Finally, we settled in Swords, where we have lived for the last two years.
It was extremely difficult to relocate so often, especially when the Irish housing market is almost empty and the demand for each property is skyrocketing. At least twice, we found a property by ourselves that was not advertised and moved in after my husband's colleagues moved out. But I will never forget how we got a house in Swords. The moment we arrived to view the house for rent, there were already dozens of cars waiting for the real estate agent and every fifteen minutes, dozens of people were arriving one by one and in small groups. The list was huge, and I thought that there was no way we could get this house. Luckily, we got it.
Meanwhile, I was already involved with the Association of Ukrainians in Ireland, as I followed my Latvian experience, where I was active with different Ukrainian organisations. It helped me to stay connected and less lonely abroad. Later I became the Development Director and Member of the Board of the Association (volunteer).  I was very excited and hopeful. I thought that the moment we moved closer to Dublin, I would get a job, after living in small towns where the labour market was not any better than the housing market. I was actively looking for a paid full-time job. In a month, I was offered several vacancies. However, after reaching the work permit questions, I lost all offers. I started to doubt myself and my skills and decided to continue my education.
Then, I got an admission at the European Institute of Communications in Dublin to study PR and Communications Studies. Meanwhile, I applied to participate in two programmes: The Migrant Leadership Academy and the Political Internship Scheme at the Immigrant Council of Ireland. It was very tough for me, as I was floating between motivation and frustration. I reached a breaking point when I had to go for a mandatory study trip to Brussels with an opportunity to visit the European Parliament. I was very excited about it and waited for this trip for a long time but being a dependent spouse, I needed to renew my GNIB card every 6 months (based on my husband's 6 monthly rotations/contracts) and the illogical need of a re-entry visa to Ireland every time I had to move out of the country. As a result of it, I received my documents too late and I could not get enough time to apply for a Belgian visa while waiting for the Irish re-entry visa before I could apply for the visa at the Belgian embassy. It broke me apart emotionally because my all Irish group fellows went to Belgium except me. Within a month, I got more heart-breaking news – a job offer where the company was very interested in hiring me, but I was still refused as they clearly told me that I should apply again only after I get Stamp 4 or EU/Irish passport.
Despite all the pressure and frustration, I completed my one-year postgraduate diploma (with 1st Class Honours), a training programme and a political internship. During that time, I met a group of migrant women who were in a similar situation as myself. I used all my connections to build a platform for our future successful campaign and I became a co-founder of the Stamp 3 Association. Eventually, through a lot of hardships, we successfully managed to improve the situation for all the dependent spouses of the critical skills work permit holders. But it is still a work in progress for me and families of doctors, and other dependents affected by Stamp 3.
NCP: What made you decide to run for local election in your area?
YG: I decided that I want to continue working in politics after my political internship with Cllr Duncan Smith who is also from Swords. My husband and I did not know many people in the area, so it was a natural decision that if I want to contribute to Irish society, I should stand for election for Swords where we live. This is a good opportunity to get to know more people around and to learn their concerns with which I could help.
NCP: Were you involved with politics before you came to Ireland? If not, what made you decide to join the political party that you did?
YG: Yes, I was always a very active person. During high school, I was involved with one of the top political parties in Ukraine. I was a member of the party and helped with canvassing and registering people to vote. It was an exciting time as I knew that the future belongs to the youth and I could make a difference. Long before I even reached voting age,  I knew that I could do something good by convincing people to vote and use their civil right for the better future of their country.
When we moved to Swords, I received a leaflet from one of the parties. I contacted that T.D., as I was new to Swords and did not know anybody in the area. Also, I was looking for a job and wanted to join that party as a member. He replied, welcomed me to Swords and suggested that I start some courses to get to know local people. I got admission in Dublin and simultaneously applied for two training programmes by the Immigrant Council of Ireland. Eventually, I became one of the fourteen candidates for a political internship but only five people, including me, were selected nationwide. I started my internship with a Councillor Duncan Smith from a Labour Party and worked at the Fingal County Council and then at Leinster House. I went with Cllr. Smith to meetings, leaflet dropping, clinics. This is how I got to know about the councillor's work. During my internship, I was asked if I would like to join the party and if I was interested in politics. However, it took me almost seven months to decide to join the Labour Party.  Cllr Smith and all the Labour Party, including Labour Youth, Labour Women, Labour Equality showed a great support to our Stamp3 Campaign. One day I was invited to Labour's 70th National Conference to speak about the issues of employment of migrants and to present the stories of Stamp 3 holders. Then I finally decided to join the Party and bring my team to present the case together with me and take the lead with more political support.
NCP: What are some of the policies/stances that you will be running on in the election?
YG: "Building sustainable communities" is our joint policy across Labour Fingal Constituency. Our core values are transparency, accountability, decency and honesty. I am going to stand for all people of Swords: youth, women, migrants (including returning Irish expatriates), families and working individuals, elderly people, and people with disabilities.
Everyone deserves a decent life in Ireland and the government is responsible for providing for its people. Therefore, as a representative of people and local government I am going to stand for the following policies:
-       Affordable and accessible housing for all;
-       Workers' rights and decent jobs for all;
-       Propper planning and sustainable development of community amenities;
-       Affordable and accessible childcare;
-       Support and development of local business;
-       Transport: improved commuter services and proper cycleways;
-       Environment: keep Swords a tidy town; decrease and eliminate the use of plastic by introducing eco-friendly, recyclable and biodegradable materials for local businesses;
-       Build a 'brand' for Swords. I want every resident to be proud and happier living in Swords. Therefore, if elected I am going to put my effort into promoting Swords by making a 'brand' to attract more services and events to our town.
NCP: How important do you think it is for migrants to be represented in politics, both at a local and national level?
YG: It is highly important. Ireland is a very multicultural country, with a lot of different nationalities and communities. There are 949 Councillors across Ireland and only three are from a migrant background. If the numbers represented the population of migrants living here, it would be over 100. Many people do not know that they are eligible to vote in local elections. Moreover, they can even run for election but very few do. However, it is important that people from a migrant background vote and run for election so that their views and interests are represented in our local government.
NCP: Why should somebody vote for you?
YG: I have been very active since I moved to Ireland, as a Director of the Association of Ukrainians in Ireland and a co-founder of Stamp 3 Association. I stand for election because I want to contribute to the community by supporting the local development and community facilities, decent jobs, affordable housing and childcare for young families and working individuals. I want to represent communities at Fingal County Council, especially those who are underrepresented now: youth, women, and migrants (including returning Irish expatriates), to let them feel more connected and have a voice locally. I believe that Irish politics needs a change. It is a time for more young people, more women and more diversity from migrant backgrounds. I represent all people of Swords and by voting for me, you support the change you wish to see. Make a difference – support a positive change!
NCP: If there is anything else that you would like to add, please do!
Every resident in Ireland over 18 years old can vote. Irish citizens, EU and Non-EU nationals who live in Ireland at least since 1st September last year (except tourists or short-term visitors) are eligible to vote in Local Election on 24 May 2019, once they are registered. This is a once-in-five-years opportunity to have your say in the future of our country. Voting is how you take part in something bigger than yourself. Your community matters and your opinion is important. Vote for a positive change.
[NOTE FROM NCP:] If you're not sure if you are registered to vote or if you haven't received your voting card in the post, head to www.checktheregister.ie to make sure that you're registered.
In this election, you will vote for councillors who will represent you within your local authority. Not sure who your local authority is? The Local Government Management Agency has an interactive map, which you can click here to access, that will give you details of yours.
Please note: By posting this or any future interview, NCP is not endorsing any single candidate or political party in Ireland. This post is intended to encourage civic participation by migrants in Ireland and to highlight the representation of migrants in the political landscape.