"Spirit of the Kingdom of Kongo" exhibition
02 November 2022
---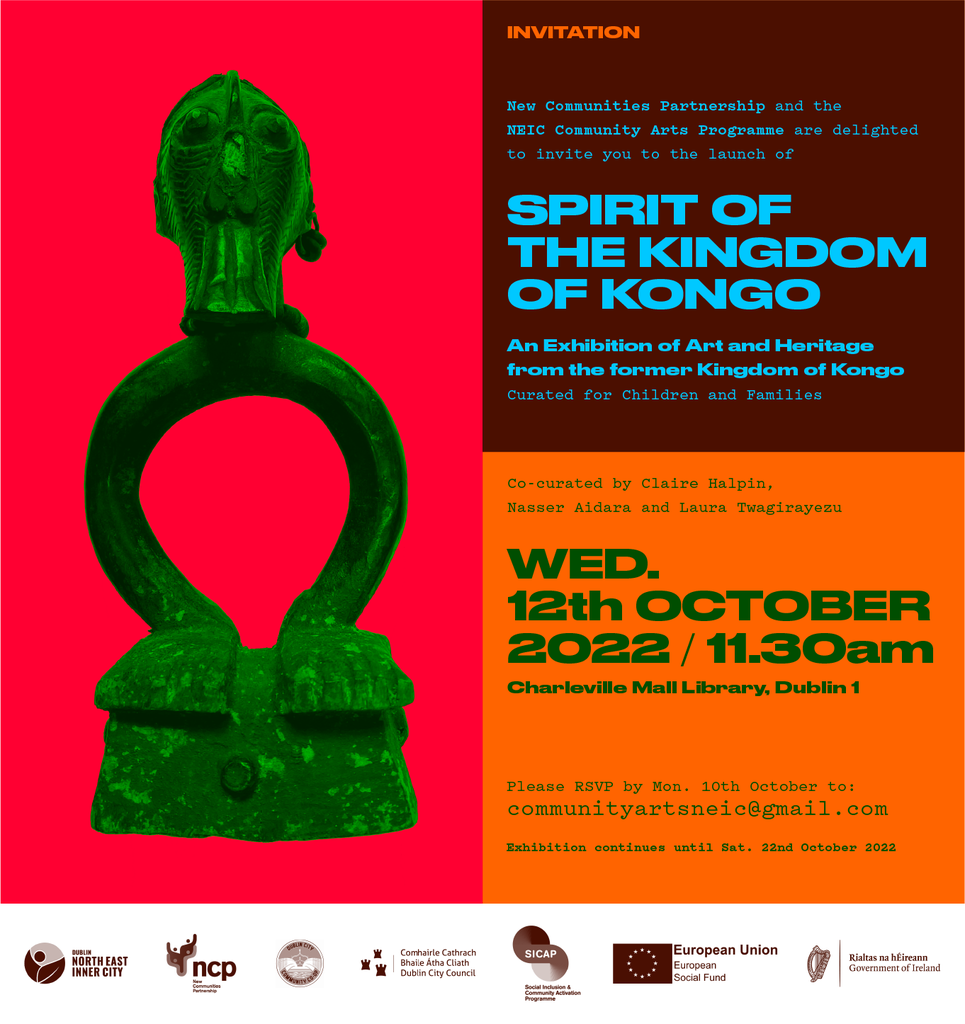 Spirit of the Kingdom of Kongo
An Exhibition of Art and Heritage for children from the former Kingdom of Kongo
"Spirit of the Kingdom of Kongo" is an art and heritage exhibition organized by New Communities Partnership in collaboration with the NEIC Community Arts Program and the Charleville Mall Library. The exhibition was held in Charleville Mall Library from Wednesday, October 12th to Saturday, October 22nd.
The exhibition was created for children and families with the goal of providing a learning opportunity while also introducing them to Africa's rich culture.
The exhibition was held to introduce the Congolese culture to the Irish people. Although the majority of the artifacts originated in the Congo, they were brought to Europe by missionaries and adventurers. Nasser, our Community Development Coordinator, stated that "the object was a curiosity to missionaries, but for us, it was not art but a part of our daily lives".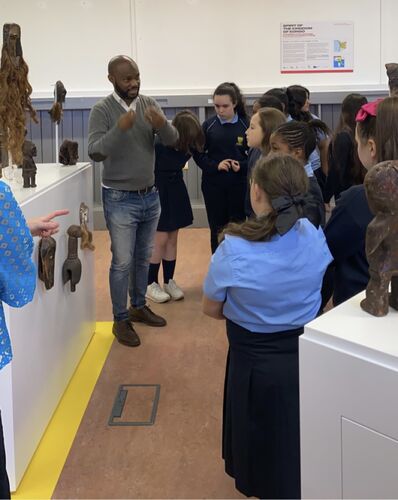 Claire Halpin, an artist and Children's Arts Education specialist, co-curated the program with the NCP and stated that viewing artifacts in the library will spark inquiry-based conversation and the exchange of ideas. To Clarie's point, Irma Grothuis , NEIC community arts co-ordinator, emphasizes the significance of this exhibition by stating that it is not only about making and creating art, but also about having the opportunity to engage with art. As this exhibition displays a specific piece of work, visitors can hear the stories and histories behind it, as well as observe the craftsmanship.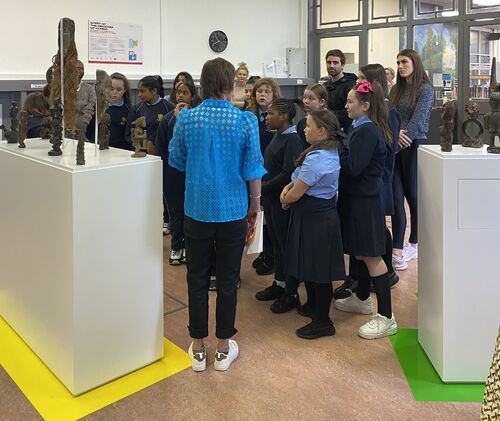 NCP aspires to make a positive contribution to the overall education of Irish people by sharing and allowing people to become acquainted with the culture and heritage in order to bridge the gap between our communities and create insightful conversation.
Please check out the video from the exhibition in our Youtube channel here.