Together, We Grow Exhibition
10 May 2023
---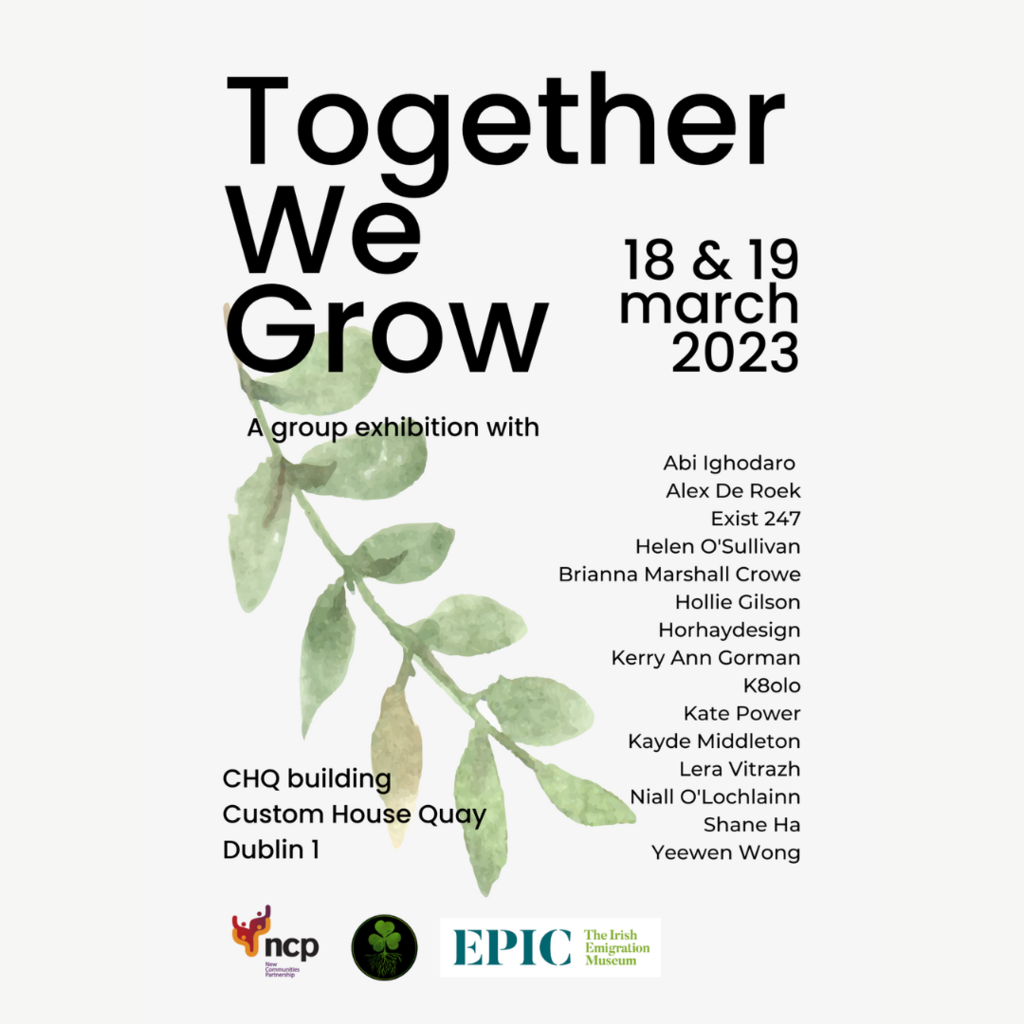 An exhibition celebrating the growth of Ireland's vibrant and diverse cultures.
New Communities Partnership (NCP) in collaboration with EPIC The Irish Emigration Museum and The Green Roots Project are inviting you to an exhibition of visual art celebrating the continued growth of a diverse and multicultural Ireland. Taking place at St. Patrick's weekend in the CHQ building on the 18th and 19th of March from 12pm to 5pm.
The exhibition will bring together 15 artists from diverse backgrounds who will shine a light on Ireland's vibrant multitude of cultures, promoting and representing inclusion in the Irish Art industry. The exciting line up of artists include painters, printmakers, street artists and glass-workers such as: Kate Power, Shane Ha, Kerry Ann Gorman, Niall.ol, Helen O'Sullivan and many more.